BMW: The Ultimate Driving Machines with Engines that match
BMWs are for people who really like to drive, those who feel that "getting there" is only a small part of the reason for a road trip. Any BMW model is an engineering marvel that runs, stops and handles like a high performance racing machine, which many of the models are, particularly the Motorsports (M) version of the 3, 5 or 6 series vehicles. From the entry level 1 Series to the ultra-luxury-performance models of the 7 Series, the ergonomics of a BMW vehicle isunsurpassed. Everything is within easy reach of the driver and the seating position is both comfortable and supportive.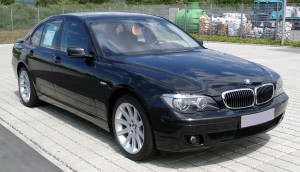 The BMW models, in order of luxury and appointments are:
• The 1 Series – The E-81 in BMW parlance is the entry level BMW. European models are available with both gasoline and diesel engine models (as are most Bimmers), even the 3 liter twin-turbo 300 horsepower DOHC inline six. Most bimmerphiles think of the One as a reincarnation of the 2002 of the late sixties to the mid seventies.
• The 3 Series – Currently the E-90 for sedans, E-91 for touring (wagon), E-92 for coupes and E-93 for convertibles. The 3 series is the most popular model in the USA.
• The 5 Series – E-60, probably the finest sporting sedan in the world with the M-5.
• The 6 Series – E-63, very upscale sporting coupe, convertible and the new crossover ute.
• The 7 Series – E-65, the ultimate luxury driving machine. The long wheelbase version is the E-66.
• 3 and 5 Series SAVs – Sports Activity Vehicles. More of a boulevardier than an off-road vehicle, but quite capable in the mud and snow.
In addition to the standard front-engine-rear-wheel-drive on all models, there is an advanced all wheel drive system available on both SAVs and sedans. A viscous coupling system that transfers power to the wheels with traction in inclement conditions, the X-drive keeps the power at all corners of the vehicle in any conditions, dry or wet.