What To Look For When Buying A Used Honda Civic Engine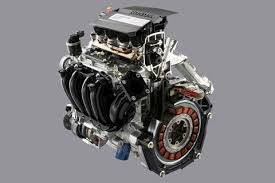 Honda is known for being the most versatile motor industry in the world. Honda Civics have been on the rise here in the U.S. with over 7 million sold in just the 8th generation alone (2006-2011). Available in either coupe or sedan, the popularity of Honda Civics have sky rocketed! Their economical gas mileage and modest horsepower has ultimately put them on top of the compact-car class.
SWEngines supplies the best options for Honda used auto engines across the country while staying afloat on the ever growing Honda database.
How to Buy a Used Honda Civic Engine:
The 8th generation of Honda Civic engines can be based on preference of electric or gas, as well as mileage, horsepower, and torque. The 1.8L V-TEC 2006 engine was meant to not only boost performance, but enhance fuel economy. SWEngines Instant Quotes make it easy to locate and find your used engine at a low price.
Choosing between electric and gas is not easy, however, the 1.3L Honda Civic engine provides both gas and electric, depending on if you are interested in experimenting with the thought of a better fuel economy. Have no fear, our engines are shipped with 7-14 business days, giving you only the most quality used engines.