Get An Instant Quote Today!
Complete the Quote Form Above OR Call: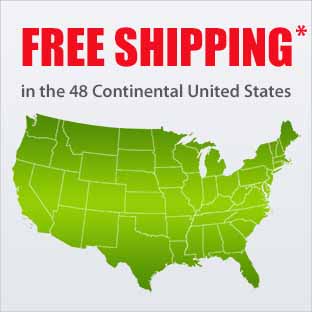 GET AN INSTANT, FREE ENGINE PRICE QUOTE TODAY!
Sophisticated and luxurious with excellent engineering and endurance, Mercedes holds a top-notch reputation among most drivers. Used Mercedes engines are configured with four, five, six, eight and twelve cylinder engines, making them some of the most powerful engines out there. The used Mercedes engines that we carry include the: • 300 series • 400 series • 500 series • 600 series Browse our website, and you'll see you can buy used engines from the C, CL, CLK, E, G, ML S, SL and SLK Class of Mercedes.
Why SWEngines?
One of the Nation's Biggest Inventories of Used Engines.
All Engines Endorsed with the Finest Warranties.
Each Engine is Thoroughly Cleaned, Tested and Inspected.
Experience You Can Trust.
Finding your own engine should be simple and easy. JUST use the search feature at the top of this page to get connected with the precise engine you need right now.
Pledge of Quality
Our Engines are stored Indoors away from the elements.
Each used engine we ship is tested to the hilt for performance.
Your Satisfaction is our Highest Goal.
Advantages of Buying Engines from SWEngines
The Best Price and Quality.
Getting the Right Engine for your Car.
Top Tier Warranty.
Vast Inventory to find the Right Used Engine you need.
Free Shipping to Anywhere in the 48 Continental United States.
Keep driving your car for years to come with a used engine from SWEngines. Contact us today at 1-866-319-1058 to talk to an expert.
5 Cyl. Turbo Diesel | 5-Cyl 2.5L Diesel | 5-Cyl. 2.5L Diesel |
4-Cyl. 2.3 Liter | 6-Cyl. 2.6 Liter |
4-Cyl. 2.3 Liter |
6-Cyl. 2.6 Liter |
6-Cyl. 3.0 Liter | 6-Cyl. 3.2 Liter |
5 Cyl. Turbo Diesel | 6 Cyl. Turbo Diesel |
6-Cyl. 2.6 Liter | 6-Cyl. 2.8 Liter | 6-Cyl. 3.0 Liter | 6-Cyl. 3.2 Liter |
6 Cyl. Turbo Diesel |
6 Cyl. Turbo Diesel |
6-Cyl. 3.0 Liter | 6-Cyl. 3.2 Liter |
6-Cyl. 3.0 Liter |
6-Cyl. 3.0 Liter | 6-Cyl. 3.2 Liter |
6 Cyl. Turbo Diesel |
6-Cyl. 3.0 Liter | 6-Cyl. 3.2 Liter |
6 Cyl. Turbo Diesel |
6 Cyl. Turbo Diesel |
V8 4.2 Liter |
V8 4.2 Liter |
V8 4.2 Liter |
V8 4.2 Liter |
V8 5.0 Liter |
V8 5.0 Liter |
V8 5.0 Liter |
V8 5.0 Liter |
V8 4.2 Liter | V8 5.6 Liter |
V8 5.6 Liter |
V8 5.6 Liter |
V12 6.0 Liter |
V12 6.0 Liter |
V12 6.0 Liter |
4-Cyl. 2.2 Liter | 4-Cyl. 2.3 Liter | 4-Cyl. Supercharged | 6-Cyl. 2.8 Liter | 6-Cyl. 3.6 Liter | V6 2.6 Liter | V6 2.8 Liter | V6 3.2 Liter | V6 3.2L Flex Fuel | V6 3.2L Supercharged | V8 4.3 Liter | V8 5.5 Liter |
V12 5.5L Twin Turbo | V12 5.8 Liter | V12 6.0 Liter | V12 6.0L Twin Turbo | V8 5.0 Liter | V8 5.5 Liter | V8 5.5L Supercharged |
V6 3.2 Liter | V8 4.3 Liter | V8 5.0 Liter | V8 5.5 Liter |
| 6 Cyl. Turbo Diesel | 6-Cyl. 3.0L Diesel | 6-Cyl. 3.2 Liter | V6 3.2 Liter | V8 4.2 Liter | V8 4.3 Liter | V8 5.0 Liter | V8 5.5 Liter | V8 5.5L Supercharged |
V8 5.0 Liter | V8 5.5 Liter |
V6 3.2 Liter | V6 3.7 Liter | V8 4.3 Liter | V8 5.0 Liter | V8 5.5 Liter |
6 Cyl. Turbo Diesel | 6-Cyl. 3.2 Liter | V12 5.5L Twin Turbo | V12 5.8 Liter | V12 6.0 Liter | V8 4.2 Liter | V8 4.3 Liter | V8 5.0 Liter | V8 5.5 Liter | V8 5.5L Supercharged |
6-Cyl. 3.2 Liter | V12 5.5L Twin Turbo | V12 5.8 Liter | V12 6.0 Liter | V8 4.3 Liter | V8 5.0 Liter | V8 5.5L Supercharged |
4-Cyl. Supercharged | V6 3.2 Liter | V6 3.2L Supercharged | V6 3.5 Liter | V8 5.5 Liter |