Get An Instant Quote Today!

Call Now: 866-319-1058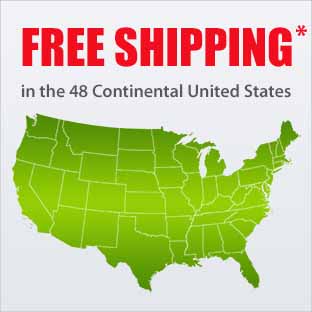 ENGINES COME WITH A 5 YEARS PARTS & LABOR WARRANTY!**
The Best in Used Engines! Now selling Turbos!!!
SWEngines
has access to the largest, most comprehensive database of used engines in the country. Being able to pass on the best pricing as well as the absolute best quality is a huge advantage we offer because of our comprehensive inventory network. It doesn't matter if you have a SUV, pickup truck, sports car, or any type of car you can imagine, we have the used engine you need and we can ship it to any state in the US.
We don't just claim to be your engine experts, we have well over 30+ years of hard earned experience to back that up. If you know exactly what you need or even if you don't have a clue, either way you can consult with anyone on our extremely knowledgeable sales staff who are always on call to answer questions. Our priority is you and holding ourselves to a high standard of quality business practices.
OUR ROTATING INVENTORY - WITH THE MOST CURRENT PRICING
Get the most current pricing on our nationwide suppliers rotating inventory.
NO PRESSURE customer service.
Comprehensive breakdown of used engine details including history and mileage.
With the use of your VIN number, we get you the PRECISE engine your car needs.
An overview of our reliable, quick shipping options.
Our extensive network composed of leading manufacturers, distributors and suppliers allows us to locate any engine you need, even if it's not in our database. We can find it, easily and fast.
Top Engine Brands At Low Prices
It takes a lot of doing to be considered the best, and here at SWEngines we are the best at getting you the engine that you need. We carry all of the top brands including Honda, Toyota and Ford. Used engines are not always the easiest to come by in good shape, yet here at SWEngines we have access to them right now! Even more "harder to come by" engines are available right now through our massive nationwide suppliers online engine inventory.
Finding your own engine should be simple and easy. Just use the search feature at the top of this page to get connected with the precise make and model engine you need right now.
Options For Used Auto Engines

In order to be considered among the best, you have to be able to offer your services to everyone who needs it. Just within the virtual inventory of used engines on this site we carry engines for the models of the following makes: Acura, Audi, BMW, Buick, Cadillac, Chevrolet, Chrysler, Dodge, Daewoo, Ford, Eagle, GMC, Geo, Honda, Hummer, Hyundai,Infiniti, Isuzu, Jaguar, Jeep, Kia, Lexus, Land Rover, Lincoln, Mazda, Mercedes, MINI, Mercury, Mitsubishi, Nissan, Oldsmobile, Plymouth, Pontiac, Porsche, Saturn, Saab, Scion, Subaru, Suzuki, Toyota, Volkswagen and Volvo Engines.
Trust The Experts

There's nothing more important you can do for your car than to keep it running optimally so that you can safely get you where you want to go. It's a good idea to trust the experts in the area you need help in. With our level of experience and high volume of inventory, we are your engine experts. Don't cut corners with anyone less than the experts. Take a look around our database and you'll see that we offer great prices, great products and great quality service. No matter where you are in the country, we ship to you.

**Most engines come with a 5 Year Parts & Labor Warranty. Economy Gas, Diesel and some Heavy Duty Trucks come with 3 Year Warranty.

You can also call us Toll Free at 866-319-1058.